Valentine's Day 2019
Valentine's Day Made Beautiful & Easy


1.Foil Heart balloons skip the extra cost and DIY your own, I purchased mine on Amazon along with letter stickers. Simple!
2.Smoochy Balloons every girl has a Red Lipstick, all you need are a few white balloons and your fresh lips. This simple DIY makes for a cute touch. Thanks to Lauren Conrad for these amazing tricks.
Bake Or Buy this Valentine's Day?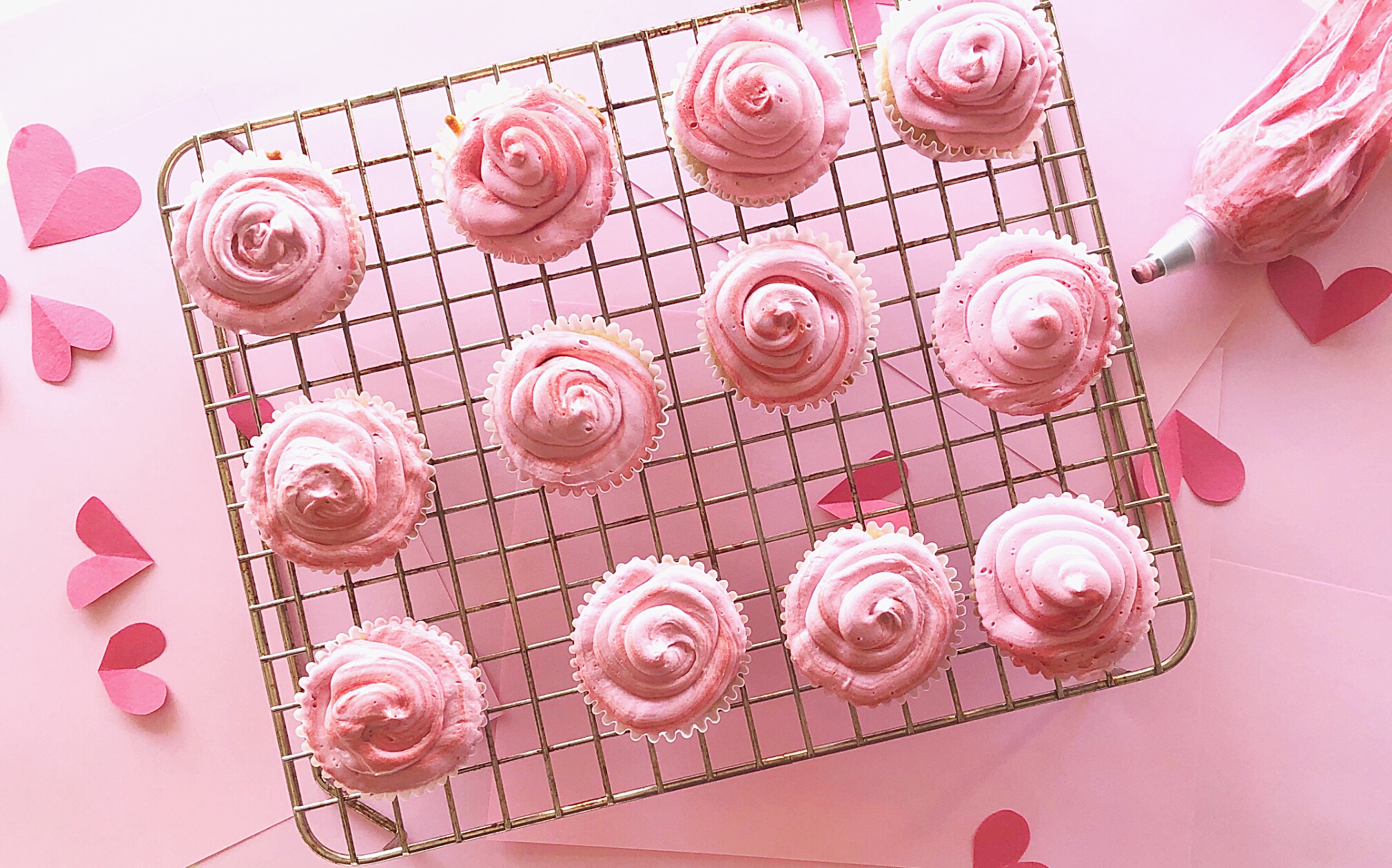 I made these cupcakes with the help of an adorable 4 year old. It can really be this easy!

Sometimes baking is the last thing I want to do, so why not buy the perfect Valentine's day donut everyone at work will love you. For SF locals check out Johhnys Donut yum!
Pink Champagne Float
Raspberry sorbet

Pink Champagne

Frozen Raspberry to garnish
Valentine's Day Code 10% (LOVEDAY) you might need some Champagne Hangover after that float!
If you can paint your nails you can do this, all you need is your favorite nail polish. I used Essie Fifth Ave & Fiji Sit down with a favorite show and a glass of wine. Paint your base color let it dry. Then take a Q-tip and cut it in half, use the blunt side and dip it in the polish. Draw a "V" on your nail with two strokes. Voila… you have a heart!
The Perfect Outfit
Take tips and tricks for Rachel her clothing line is perfect for Valentine's Day. Think bold shoes and classic dress. Mix red and pink… we know you want you.
Enjoy!
xoxo Brittney